Thailand Ramathibodi Hospital
Starting in April, 2020, Thailand's Ramathibodi Hospital begun to use Ming Ji-Mini to screen everyone's temperature automatically for those who wants to get into the hospital. (Not to measure temperature for medical use)
Government Building in Thailand
Corporate Office in Thailand
Government Building in Thailand Corporate Office in Thailand Government and corporate buildings also use Ming Ji systems at their entrances for contactless temperature sensing and mask wearing checking for staffs and visitors.
The Japan Sumo Association now requires everyone to have their body temperature taken before they enter  the sumo stadiums, starting in July 2020.
500 retail stores of JINS in Japan requires customers to measure temperature using Koala TM pads starting in Jan 2021.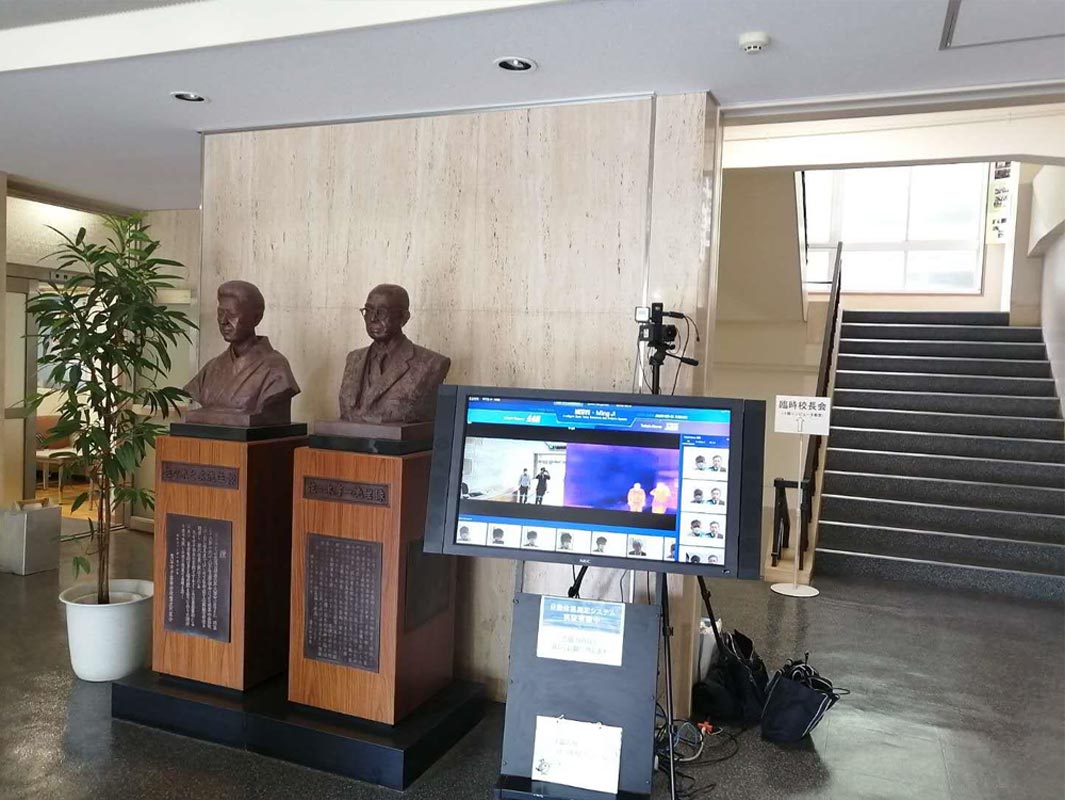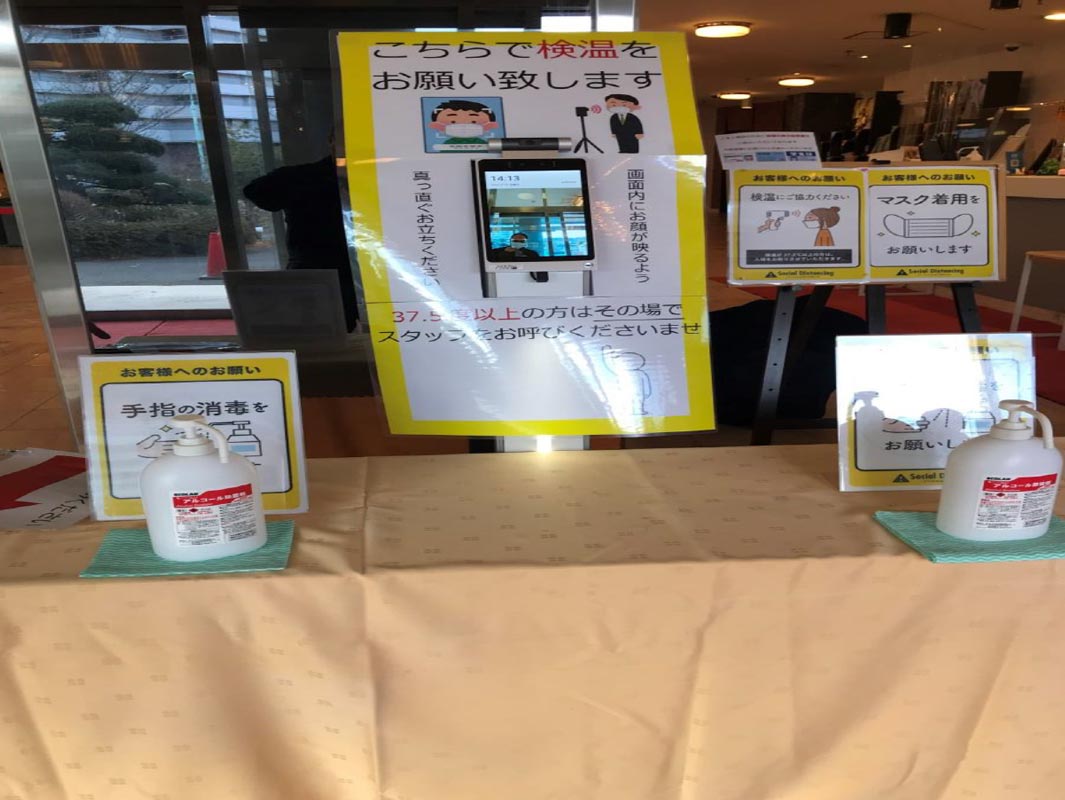 Hospital in Moriyama Ward, Nagoya City
Schools, hospitals, hotels, and cafeterias in Japan uses Ming Ji systems and Koala TM pads to help the teachers, students, doctors, nurses, and patients safe during the COVID-19 outbreak. Everyone needs to pass the temperature check before entering into these places.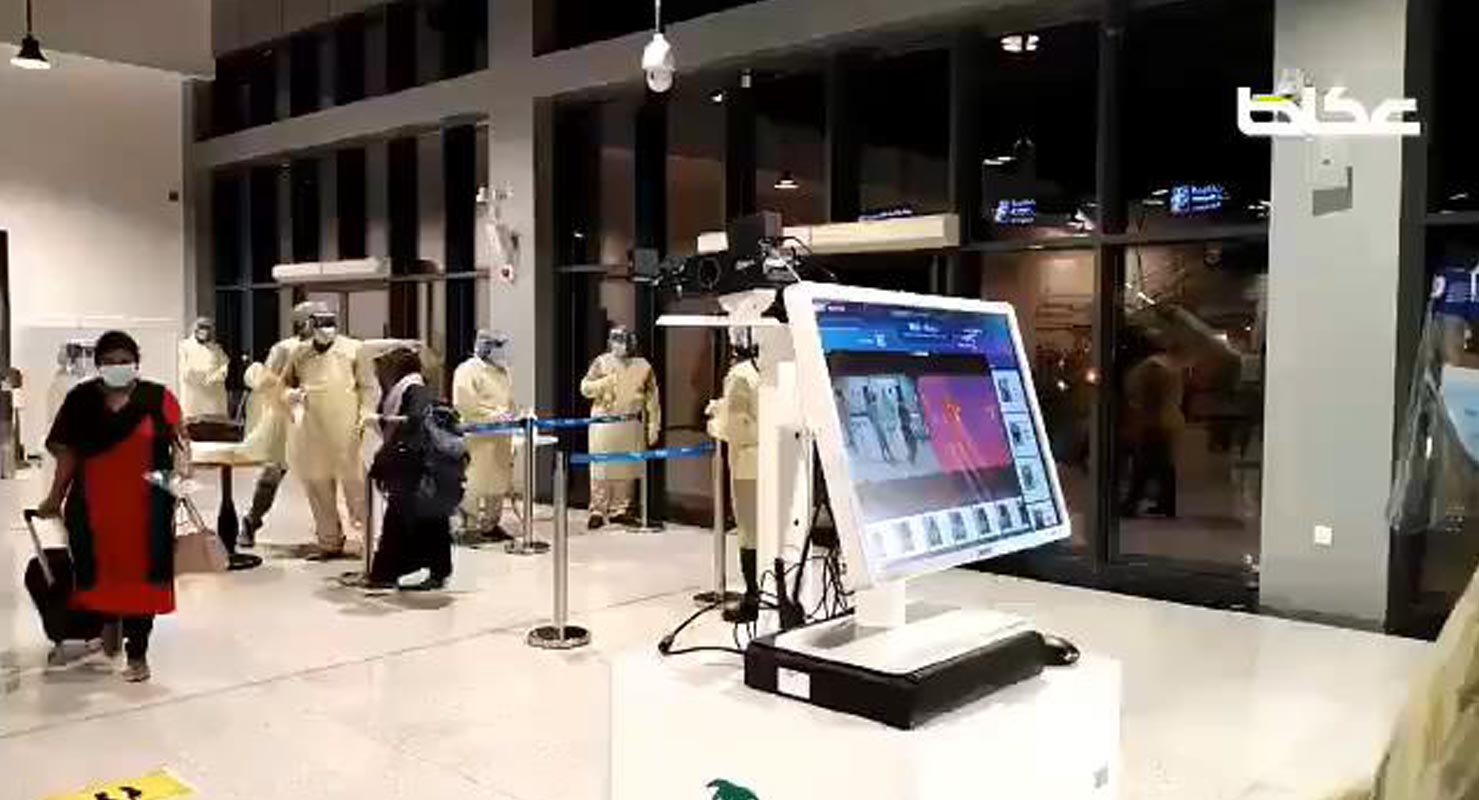 An airport in Saudi Arabia uses multiple sets of Ming Ji – Mini to measure travelers' body temperatures without and close physical contact before letting them get into the airport.
Minorista in Medellín, Columbia
Hospital in Medellín, Columbia
Medellín City in Columbia has adopted multiple sets of Esvision's intelligent temperature analysis solution at public places to help the management team keep digital records of all the visitors' temperature measurements data.
Beijing Palace Soluxe Hotel Astana
Beijing Palace Soluxe Hotel Astana uses Esvision's temperature measurement solution to help the hotel management team filter out potential high body temperature guests, visitors, and staffs
to provide a better environment for those who stay at the hotel.